What do fundraising volunteers do?
We have an active and enthusiastic group of wonderful women who form our Volunteer Fundraising Group.
As a fundraising volunteer, you will join the group to work together in organising local fundraising events and activities to raise vital funds to help keep our services running, as well as allowing us to develop new services to support survivors of sexual violence and abuse.
Fundraising volunteers also represent CRCC at events in our community and support our communications, primarily our social media.
Mostly importantly, fundraising volunteer spread the word, raise awareness and inspire our local community to raise funds to ensure we are always here for the women and girls who need us.
Who are we looking for?
Women of all ages (18 years +) and backgrounds who are:
Enthusiastic and confident
Friendly and polite
Well-organised and reliable
Trustworthy and committed
Able to maintain confidentiality
Able to commit to attending monthly group meetings (evenings)
Interested in discussing and learning about sexual violence and its impacts on women and girls.
We especially welcome enquiries from Black and racially minoritised women and women from LGBTQIA+ communities.
This includes AFAB non-binary individuals who feel comfortable volunteering within a service run for women by women.
We are a feminist organisation and those values underpin all our work.
Why join our Volunteer Fundraising Group?
Let Alice tell you why she chose to join us and what she enjoys about volunteering her time, skills and passion to support local women and girls impacted by sexual violence…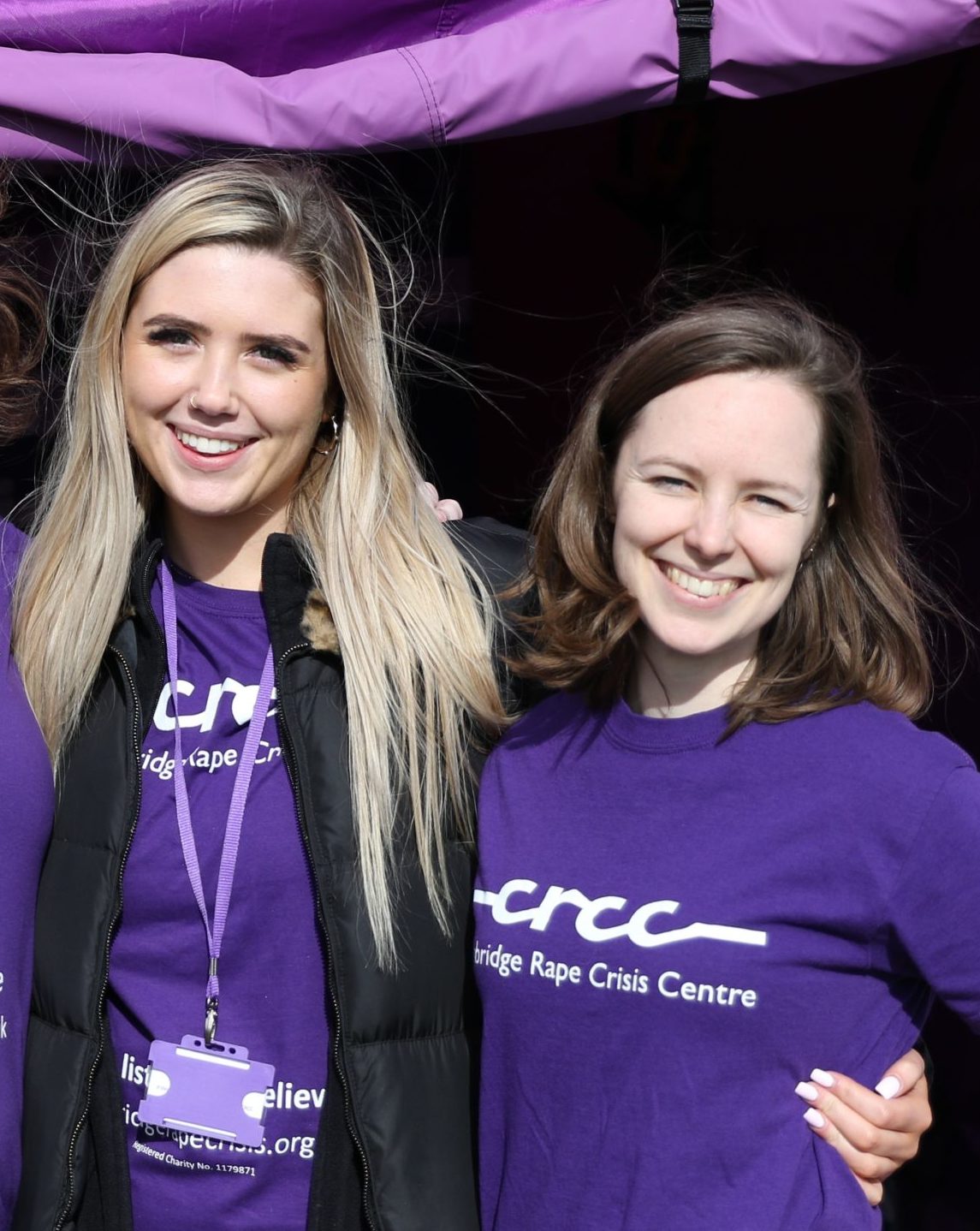 Next recruitment
We are currently recruiting.
How to join us
Before applying, please make sure you have read through our fundraising volunteer guide below. The full application process is detailed in this guide.
Then download and complete the application, equalities monitoring and media consent forms.
All three completed forms should then be returned electronically to our Fundraising Manager or posted to:
Fundraising Manager, Cambridge Rape Crisis Centre, Box R, 12 Mill Road, Cambridge CB1 2AD.
If you would like us to post you paper copies of the forms, please email us.
Queries
If you have any queries or problems with the application process, please contact our Fundraising Manager:
Other volunteer roles