Cambridge Rape Crisis Centre
Cambridge Rape Crisis Centre was set up as a confidential helpline in 1982 by a small group of local women. It was a response to a growing awareness of sexual violence against women and girls, and the need to provide a safe space.
The centre gave many women their first chance to talk openly about their experiences of rape, sexual assault, childhood sexual abuse and other forms of violence. It also meant they could support each other in their recovery and healing.
Today, more than 40 years later, we have expanded to become a specialist sexual violence organisation delivering a range of support services each year to over a thousand people in Cambridgeshire who are survivors of rape, sexual abuse and sexual violence.
We also provide training for either individuals and organisations, on a wide range of issues surrounding sexual violence.
We fundamentally believe women and girls.
The principles of being confidential, non-directional (letting you make your own choices) and non-judgemental underpin all our services.
We believe that survivors are experts in their own healing, which is why receiving your feedback on our services is so important to us.
CRCC is a feminist organisation. Feminism informs the organisation's ethos, activities and the way our services are delivered. CRCC believes:
Sexual violence is a cause and consequence of gender inequality
The threat of sexual violence is a way of controlling women
As a feminist organisation, CRCC also:
Believes women and girls.
Provides a women-only space.
Actively challenges myths and victim-blaming throughout our work.
Collectivises the experiences of individual women and girls to help women and girls understand their own experiences of sexual violence.
Feminism informs CRCC's practice in challenging and changing the social acceptance of sexual violence.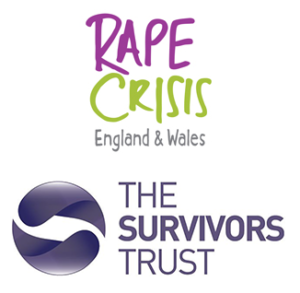 Our mission
To ensure women and girls across Cambridgeshire who are being subjected to, or have been subjected to, any form of sexual violence are able to access the best possible, user-led, specialist support and information. We are dedicated to raising awareness and understanding of sexual violence in our community, with the ultimate goal of ending rape and sexual violence.
Our vision
All women and girls should be free from the fear and experience of sexual violence.
Our values
The work of CRCC is underpinned by a strong set of values:
Equality – we are committed to equality and inclusivity, and oppose discrimination in everything we do. This comes out of an awareness that women experience disadvantage and discrimination because of their gender, class, ethnicity, disability status, religion and age; amongst other factors.
Respect – we treat all survivors as individuals and provide a non-judgemental service, whilst recognising women and girls' survival strategies and treating women and girls with dignity.
Transparency – we provide open and transparent services that validate survivors' feelings, dispel myths around sexual violence and empower and enable survivors.
Choice – we work in partnership with other agencies to offer women and girls a choice around the services they access and how they access them.
Quality – we strive to provide a safe and effective service that is of high quality and professional at all times.
Our aims
Provide specialist support to women and girls who have experienced or are experiencing rape, childhood sexual abuse or any form of sexual violence.
Securing high quality sexual violence services for women and girls who have experienced sexual violence.
Raising awareness of sexual violence, its prevalence and effects.
Build our collective expertise to improve services and policies for the benefit of survivors.
Press for change and promote the importance and need for appropriate, high-quality and specialised support for survivors.
End rape and sexual violence.