Your support changes women's lives
Our work wouldn't be possible without the support and dedication of the amazing people who donate their time and energy to raise money to support local women and girls who need our services.
However you want to get involved, it makes a huge difference!
Run, walk, swim, bake, craft…you can raise funds for CRCC in so many different ways.
Need inspiration? Have a look at our A-Z of fundraising ideas.
You can organise your own event or activity, take part in one of our events or a third party challenge, like the TTP Cambridge Half Marathon.
Whatever you choose to do, make sure you download our Guide to fundraising for advice and tips, especially about how to fundraise legally and safely.
We're here to support you with your fundraising plans, ideas and any questions you might have: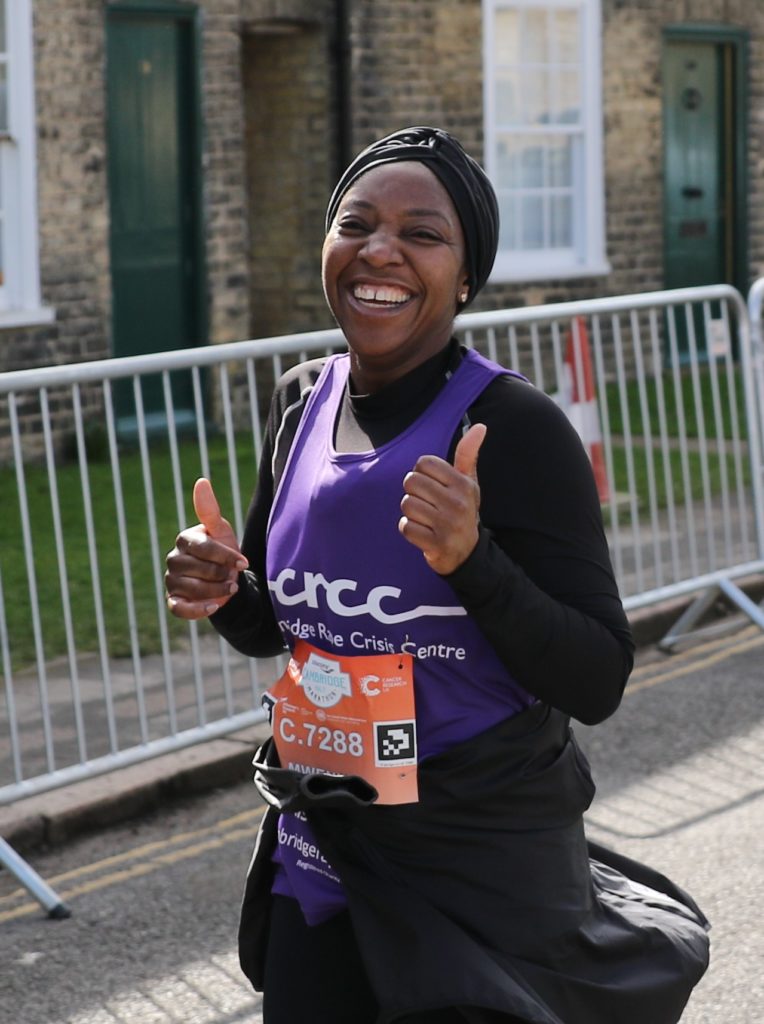 Tell us about your fundraising
Once you know what you want to do, just let us know what you're doing so we can support your fundraising and get you any fundraising materials you might need, like t-shirts and collection tins.
If you would prefer to complete a paper form, you can download the form here.
You can then either type your details straight in and email it to us; or print it off and complete it by hand, then post it to: CRCC Fundraising, Box R, 12 Mill Road, Cambridge CB1 2AD.
Take part in a fundraising event
Rather than organising your own fundraising challenge you might prefer to take part in one organised by CRCC or another third party organiser.
Our amazing volunteer fundraising group organises a number of events each year and we also have charity places available in some of the popular challenge events, especially local ones.
What to use your own place to raise funds for us? If you already have your own place in an event, tell us about your fundraising using the link above and we'll send you out a fundraising pack and be on hand to support your fundraising.
Join #TeamCRCC and take part in one of our exciting challenges:
Raise more online
Having an online fundraising page helps you raise funds more quickly and easily, plus fundraisers also tend to raise more online.

When setting up your page, make sure your tell your story – why are you fundraising for CRCC – and share photos and regular updates. Set a target and don't be afraid to increase it if you hit it early.
Maximise your fundraising
Spread the word! Your friends and family will want to support you and your story can help inspire others to do the same, spreading the word about CRCC and our work.
Share your fundraising and link to your online fundraising page on social media. Don't forget to tag us!
Get your local press involved and share your fundraising story.
Don't forget to ask your employer about matched giving – you could double what you raise!
See our Guide to fundraising for more advice and tips.
Gift Aid
Gift Aid is a great way to boost your fundraising. JustGiving automatically claims Gift Aid for your but if you use a paper sponsorship form, make sure you ask eligible sponsors to tick the relevant box.
Gift Aid can only be claimed on individual donations. It can't be claimed on group donations, collections, company donations, ticket sales or raffle tickets. In addition, if you have a charity place in an event, your immediate family members can't Gift Aid their donations to you.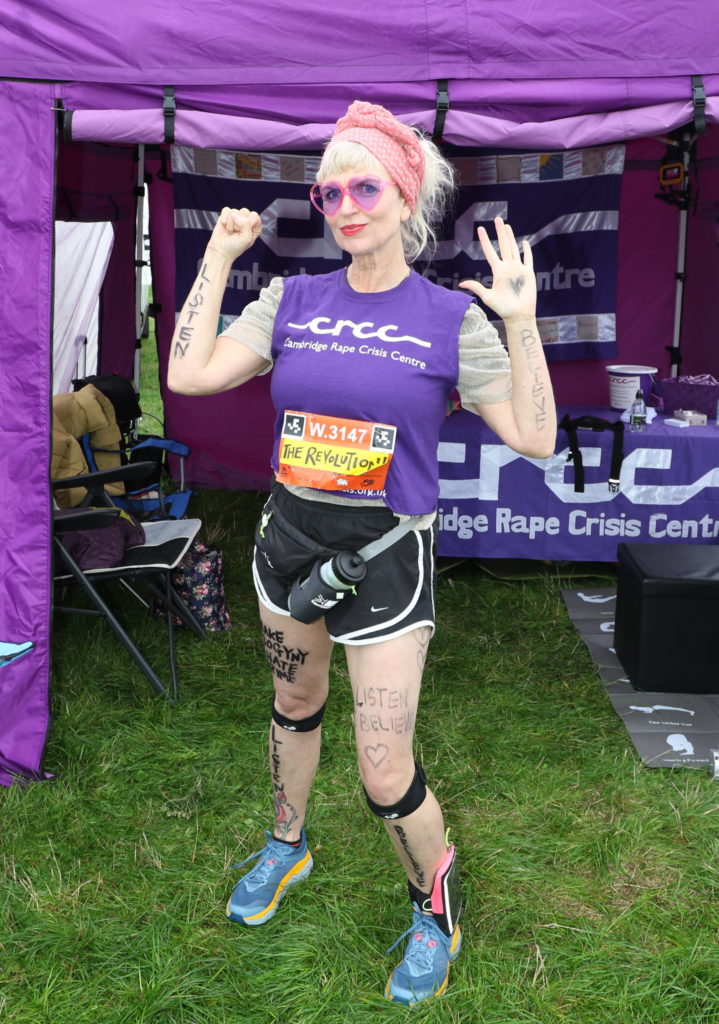 Don't forget to tag us!