TTP Cambridge Half Marathon 2024
3 March 2024
Distance: 13.1 miles (21km) – half marathon
Registration fee: £30
Minimum sponsorship: £250
Join us for the TTP Cambridge Half Marathon – one of the most beautiful half marathons in the UK.
It's a gorgeous closed road route that shows our historic city at its best! The TTP Cambridge Half Marathon will take you through some of the best sites in the city, including King's College, the Round Church and the Fitzwilliam Museum. This fantastic flat course is great for first timers and experienced runners looking for a PB alike.
For more information about the event visit the official TTP Cambridge Half Marathon website.
Get a charity place
LIMITED CHARITY PLACES AVAILABLE
Join Team CRCC and apply for our of our charity places.
Registration fee: £30
Minimum sponsorship: £250
If you are running with others, each of you will need to apply for a place individually.
Please note that our charity places are limited, applying for a charity place does not guarantee you a place in the event. Once we receive your registration we will be in touch to confirm we have places available and to arrange payment of your registration fee.
Got your own place in the event?
If you've got your own place in the ballot and would like to use it to raise vital funds for CRCC then we would love you to join the team. There is no minimum sponsorship, just register with us below so we can send you a CRCC running vest or t-shirt and support your fundraising.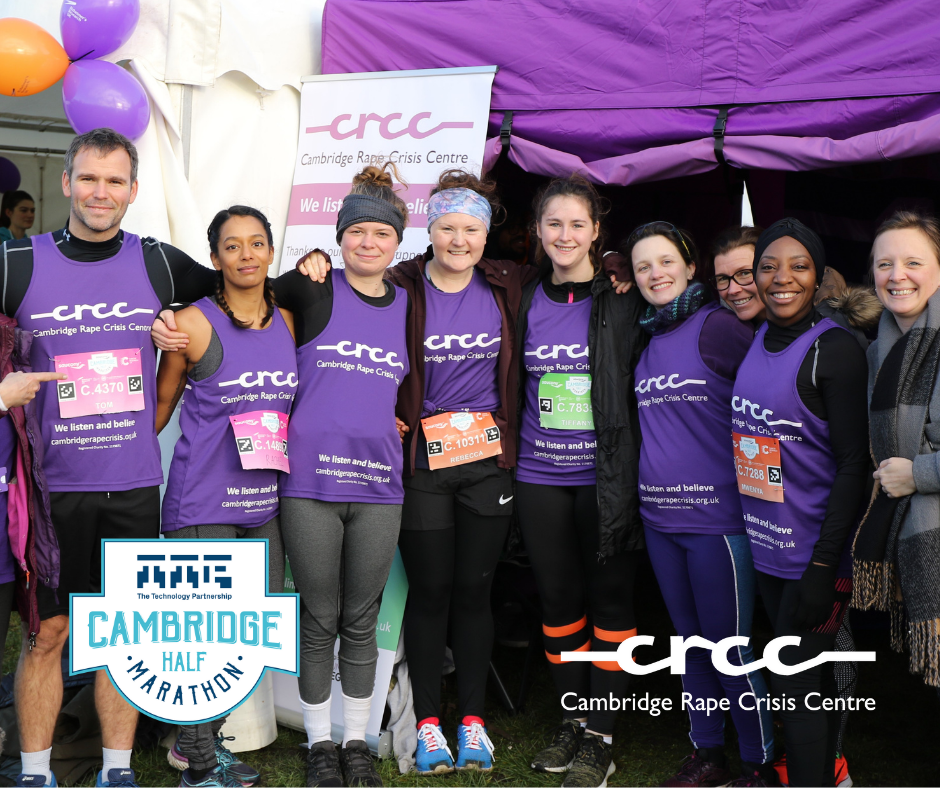 Set up an online fundraising page
The easiest way to start your TTP Cambridge Half Marathon fundraising is to set up a JustGiving page.
Make sure you remember to personalise your page with a photo, fundraising target and a bit about why you are taking on this challenge!
Useful digital resources
Queries
If you have any queries about the event, please do get in touch: