Information and resources for survivors
Please try to remember that you are not to blame for what happened to you. Sexual violence is always the fault of the perpetrator.
However, you are feeling now, it is normal. Everyone reacts differently to sexual violence.
If you have recently been raped or assaulted, you might want to have a look at our guidance.
Sexual violence can have big impacts on your life, health, well-being, work and relationships, some of which can last for a long time.
You are not alone and we are here for you, no matter when the abuse occurred.
Common feelings and emotions after sexual violence
You might be going through lots of different feelings or emotions.
When a person has experienced something that is traumatic, shocking or unexpected, they are likely to experience deep emotional and physical reactions. Some common reactions after trauma include:
Physical – Rapid heartbeat, dry mouth, hyperactivity, sweating, panic attacks or unsteady breathing.
Emotional – anger, sadness, guilt, shame, numbness, self-blame, anxiety, nightmares or sleep problems, fear or poor memory.
Behavioural – changes in eating patterns, increased smoking/drinking, impulsiveness or personal neglect
These are all normal and will be individual to you. Survivors of sexual violence may have similar reactions but no two people react the same way to trauma.
These reactions may have been helpful ways to cope immediately after the trauma but may ultimately slow down healing later on. Understanding how you are feeling can help you start to heal.
Getting support
Whether something happened to your recently or a long time ago, whether it was someone you know or a stranger, whether you're not sure what happened, no matter what your experiences of sexual violence are: we are here for you when you are ready. We will listen to, believe and support you.
We offer free, confidential, non-judgemental support services that can help you:
Emotional support
If you don't feel that there is anyone in your life who you can talk to at the moment or just need some additional emotional support, our helpline, email and live chat services are here for you. All the women who will listen to you are trained in supporting survivors of sexual violence.
Therapeutic support
Our free and confidential counselling service aims to give survivors of sexual violence a safe space where you can have the time and peace needed to think and talk things through.
We also offer peer support groups, where you can come together with others who have shared experiences.
Advocacy support
Our Independent Sexual Violence Advocates (ISVAs) can provide practical and emotional support and advice, talk you through your options and support you through the criminal justice system, if you choose to report.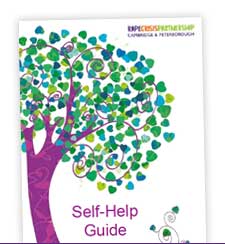 Self-help guide for survivors
This self-help guide is for survivors of rape or sexual abuse who want to understand and process their own personal reactions to what has happened to them.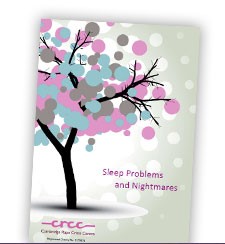 Sleep problems & nightmares guide
The effects of trauma and sexual violence can affect various aspects of your life, including your sleep. Our Sleep problems and nightmares guide is here to help.
Useful information and contacts
Our support services